CPAA's Rose Day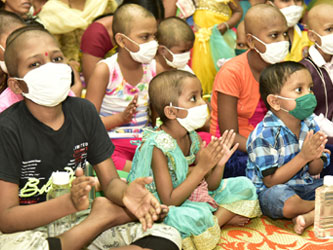 Team CPAA spreads Love, Happiness, Goodwill & Cheer, bringing magical moments to cancer patients in treatment centres all over Mumbai, New Delhi and Pune. Click to view Album
Amit Kumar live in concert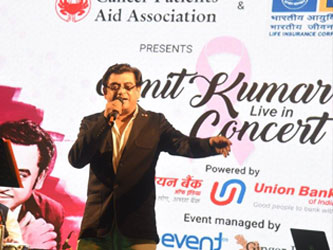 A charity concert showcasing a popular mix of the legendary Kishore Kumar's and Amit Kumar's songs was organised at Rangsharda, Bandra on 7th October 2017. Proceeds from event will help the treatment and care of underprivileged cancer patients supported by CPAA.
UICC's SPARC grant for CPAA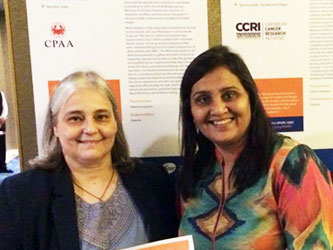 CPAA's project aimed to improve support for metastatic breast cancer patients in India, spear-headed by Dr Shubha Maudgal was recently granted the SPARC Grant under UICC and Pfizer's SPARC MBC Challenge. This project was selected through a competitive application process overseen by an external, multidisciplinary selection committee formed by UICC and chaired by Dr Fatima Cardoso in Lisbon, Portugal. Learn more about this initiative here
Cancer Awareness and Camps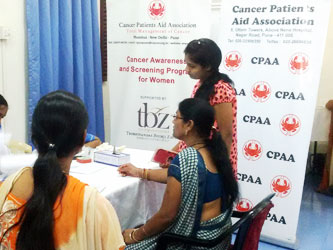 The first of a series of cancer awareness lectures and screening camps sponsored by Tribhovandas Bhimji Zaveri was organised at the College of Military Engineering, Pune.
Health Camp for Transgender community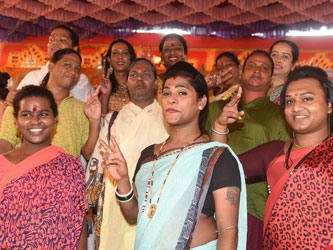 A first of its kind health check up camp with special emphasis on cancer was held on 10th September at Worli, Mumbai, supported by Rotary Club of Mumbai Queens Necklace, Shiv Shakti Foundation & Antarang Foundation. A special thanks to Priya Dutt for gracing the occasion with her presence. Click for more pictures
Hair for Hope, UWCSEA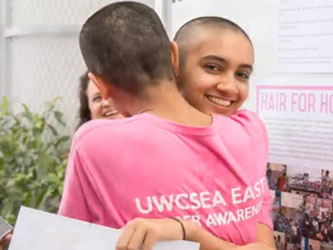 UWC South East Asia's East Campus community came together today for the annual #HairforHope event organised by the Cancer Awareness GC. The Middle and High School students shaved their hair to raise awareness of cancer as well as funds for the CPAA.
Screening Camp for adivasis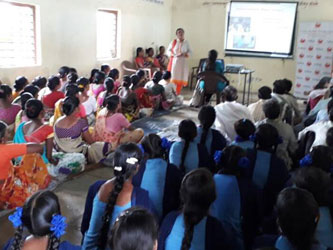 CPAA's Diagnostic department organised a Cancer awareness lecture at Belwadi pada, Bhalivali village, Palghar sponsored by Mahindra Tractor for adivasies.
Newspaper Collection Drive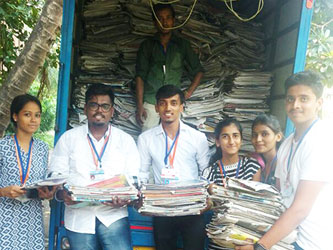 A mega newspaper collection drive was conducted at BARC's Anushakti Nagar on 1st and 7th October 2017. The program was ably supported by volunteers and students of ARWA and Nagrik Shikshan Sanstha's College of Commerce and Economics. Residents contributed to the drive in large numbers.
Exhibits of Rehabilitation Center's products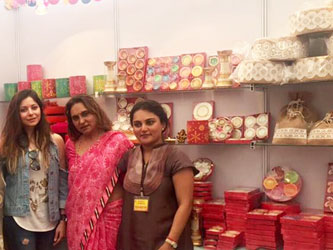 CPAA's Rehabilitation Center's showcased their products at the Ruchika Lifestyle exhibition and Design One exhibition in the month of October. Products were also on sale at the National Stock Exchange's NGO Mela. Click to view all products
CPAA at KBC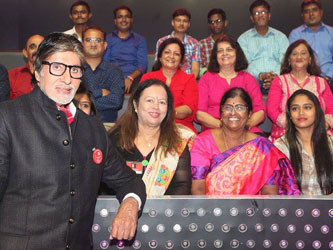 Sony TV invited CPAA's team and cancer patients and survivors from various hospitals in Mumbai, to the sets of its hit show Kaun Banega Crorepati which aired on 3rd October 2017. The patients were thrilled to meet and interact with Mr Bachchan. He graciously wore CPAA's Rose Day Lapel pin and Band.
Diwali Celebrations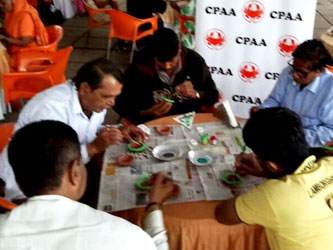 The Pediatric ward of AIIMS Hospital, New Delhi lit up with Festive fervour team CPAA decorated the wards and play room for the children. Another Diwali party was hosted by Hotel Oasis, Pune for patients and their families. A Diya painting workshop was sponsored by Pidilite.
Breast Cancer Awareness Month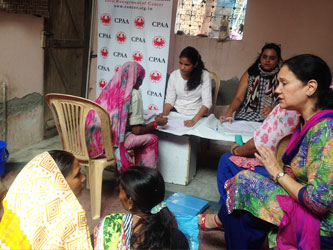 Awareness lectures and screening camps were held at Banarsidas Chandiwala Institute, X L Catlin India and for the anganwadi workers and community helpers of Priyanka camp in New Delhi in the month of October.
DELHI
H/1572, Chittaranjan Park, New Delhi - 110 019
Tel: +91 11 26270470 / +91 11 26272298
MUMBAI
King George V Memorial, Dr. E. Moses Road, Mahalaxmi,
Mumbai - 400 011 Tel: +91 22 24924000 / +91 22 24928775
PUNE
8, Uttam Tower, Above Nene Hospital, Nagar Road, Pune - 411 006
Tel: +91 20 32500350 Fax: +91 20 26696636