Lifetime Achievement Award 2017 by Cancer Care India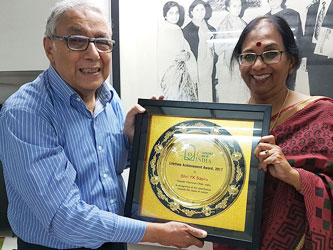 Mr Y K Sapru, Founder Chairman and CEO of CPAA was conferred the Lifetime Achievement Award 2017 by Cancer Care India, an umbrella body of over 50 NGOs from the Indian subcontinent, for his commendable work towards the cancer care mission, at their Annual meeting hosted by the Coimbatore Cancer Association on 16 December.
Play date at Hungry Minds Play Center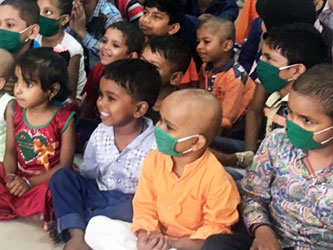 3 to 8 year old childhood cancer patients were invited by Ms. Kamla Tolani to a play date at the Hungry Minds Play Centre on 21 November in Mumbai. The ball-pool, swings, trampoline, target board slides, mini play kitchen and the fishing game were a refreshing change to these children who life is otherwise filled with hospital visits, needles and medicines and gave them wonderful memories to cherish.
A unique outing for kids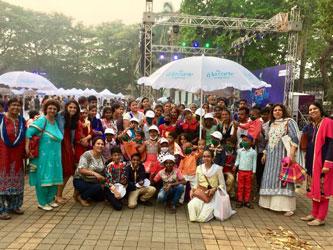 A group of children and their parents were treated to an evening out at The Crazy Food Festival at the Turf Club, Mahalaxmi. CPAA's Zakia Topiwala and her donor organised the outing with the help of the Patient Care team. The children enjoyed the lovely ambience, music, food and the Nickelodeon stall.
Christmas Celebrations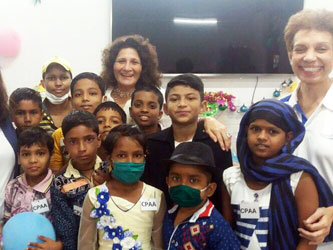 Christmas was celebrated with festive fervour through the month of December at various parties organised for children at Masina Hospital, Mumbai; ACTREC, Kharghar; at the OHotel, Pune and the Pediatric Wards at AIIMS, New Delhi.
Cancer screening at Majuli, Assam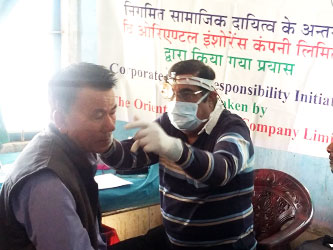 CPAA's Diagnostic team was invited to Majuli, Assam to conduct cancer screening camps for over 200 persons.
Children's Day celebrations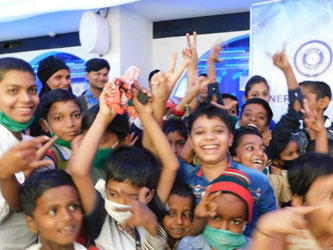 Childhood Cancer patients were invited to a fun-filled Children's Day party by the Inner Wheel Club of Bombay Bay View's Mohini Sharma and Tejal Jhaveri Damani. CPAA's Delhi branch took a group of children on an exciting and informative visit to the National Science Centre to learn interesting facts through exhibits, models and interactive films. The children were thrilled at the various rooms showcasing different aspects of science and determined to return to the centre again.
CPAA at PHOSSCON 2017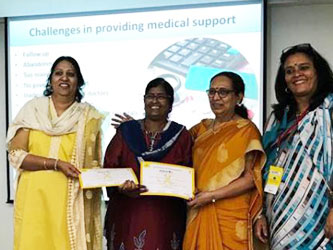 CPAA's Patient Care department participated in the PHOSSCON conference on childhood cancers held from 24-26 December in Kolkota. Vinaya Chacko co-chaired a session and was part of a panel discussion while Mallika Narayan spoke about holistic care.
Sushruta Award for CPAA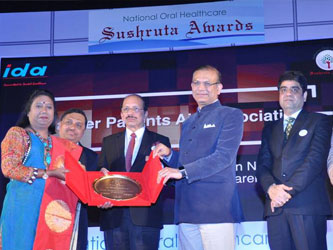 CPAA's Anita Peter received the prestigious Sushruta Award on 25 December instituted by the Indian Dental Association from Minister of State for Civil Aviation, Mr. Jayant Sinha for her anti tobacco campaigns.
Meditation Session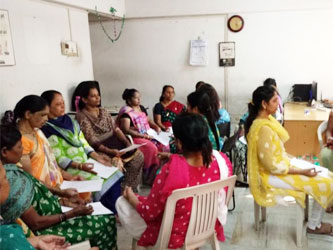 The Pune branch organised a meditation session for women patients, conducted by Shishya Care Group on 11 December. The importance of positive thinking coupled with peace of mind was discussed to help cope with the stress and strains of life.
Rose Day Collection drive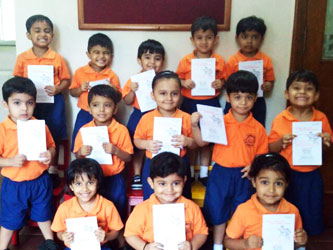 Tiny tots from the Ranina Nursery, Mumbai raised Rs 38,000 for Rose Day under the guidance of their Principal Ms Geeta Saroop.
Volunteer training workshop at SIES college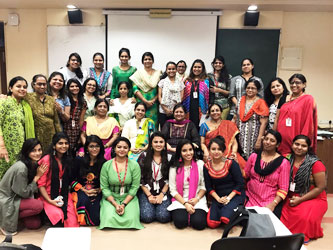 CPAA was invited by the SIES college, Mumbai to conduct a volunteer training workshop for students doing the Post Graduate Diploma in Counseling from 15 - 17 November. The programme was conducted by our faculty Susmita Mitra and Dr Veena Shukla. CPAA has been conducting this workshop for over a decade now at the invitation of the SIES faculty. To conduct a workshop for your group or join our monthly workshop email:susmita.mitra@cancer.org.in.
Colours of Life 2017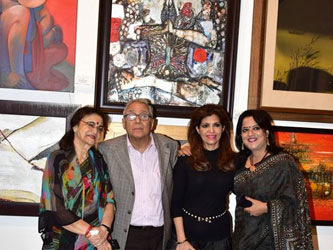 CPAA organised its 13th annual art exhibition and sale, Colours of Life, the proceeds of which support the treatment of needy children suffering from cancer through sale of affordable art. The show opened on 8 December at the Viewing Room, Colaba. 72 artists from all over India came together for one of the biggest group shows in the city of Mumbai.
National Institute of Pathology's Scientific Advisory Council meeting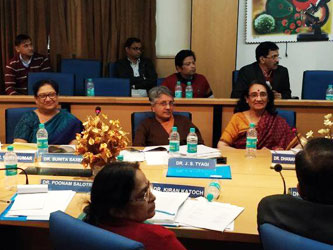 CPAA's Dr. Dhananjaya Saranath, was invited to be part of the Scientific Advisory Council meeting of National Institute of Pathology, ICMR, Delhi along with Dr. Vijay Kumar, DDG, ICMR, Dr. Sunita Saxena and Dr. Tyagi on 14 December.
Cervical Cancer Screening Camp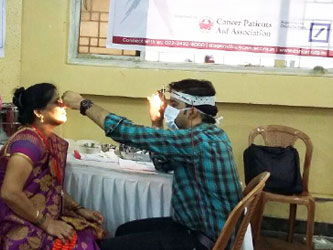 CPAA's Diagnostic team organised a HPV and Pap smear camp for 232 women at Parel, Mumbai in association with MNS and supported by Deutsche bank.
Anti Tobacco awareness for school students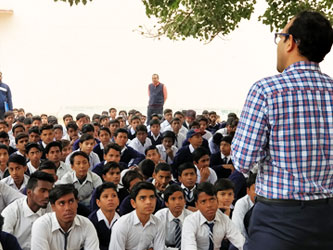 500 students of the Government School were given a lecture on the ill-effects of tobacco during their school assembly by Dr Abhishek Singh from Max Hospital, Patparganj, New Delhi.
DELHI
H/1572, Chittaranjan Park, New Delhi - 110 019
Tel: +91 11 26270470 / +91 11 26272298
MUMBAI
King George V Memorial, Dr. E. Moses Road, Mahalaxmi,
Mumbai - 400 011 Tel: +91 22 24924000 / +91 22 24928775
PUNE
8, Uttam Tower, Above Nene Hospital, Nagar Road, Pune - 411 006
Tel: +91 20 32500350 Fax: +91 20 26696636