World No Tobacco Day 2017: Mumbai: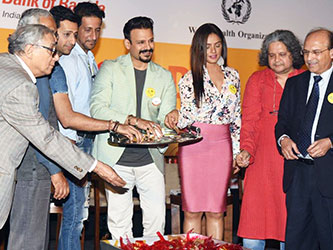 Bollywood and Mumbai Police pledge support to CPAA's call for a Tobacco free Nation. Five Mumbai Police personnel awarded holiday packages from Kesari Tours, for giving up tobacco.
World No Tobacco Day 2017: Pune: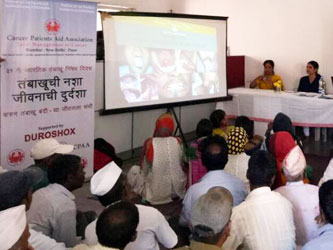 The Pune team organised awareness lectures and ENT camps throughout the month of May for various groups and communities in Pune area.
RYTHM Foundation's trip to Malaysia: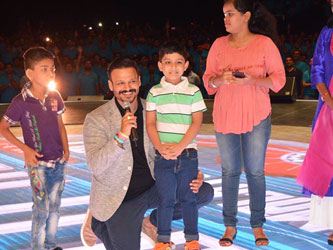 Childhood cancer patients along with their parents were taken to Penang, Malaysia for a five day trip by actor Vivek Oberoi and RYTHM Foundation. It was a holiday to be cherished forever.
Breast cancer support group: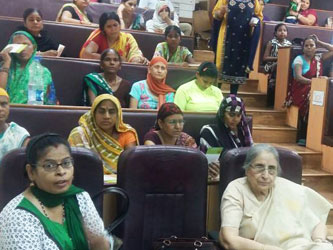 Breast cancer support group meeting organised by CPAA, New Delhi at the All India Institute of Medical Sciences's Hospital Seminar Room
World No Tobacco Day 2017: Mumbai: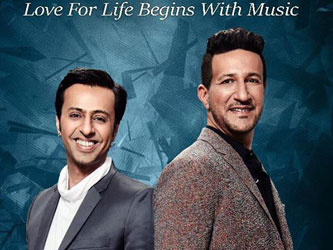 Music duo Salim Sulaiman performed at an exclusive concert for CPAA to urge the youth to stay away from tobacco & celebrate life. Actress Esha Gupta lit the inaugural lamp on the occassion.
Tobacco Awareness: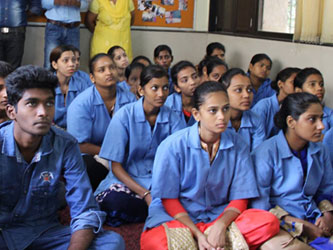 Future Generali with the support of CPAA and Pratham Education Foundation organised a workshop for at-risk youth in Mumbai to raise awareness on the tragic health consequences of tobacco use and proper approach towards quitting tobacco
Celebrity visit: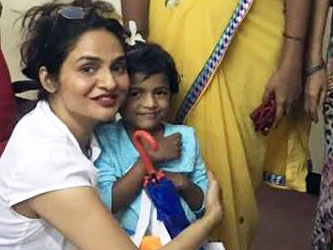 Bollywood actress Madhu Shah visited CPAA's Rehabilitation Center.
Summer camp: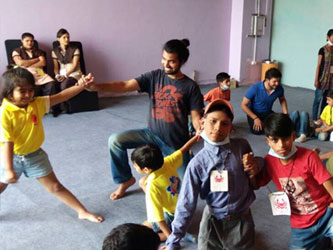 Ambience mall invited childhood cancer patients for a summer camp, engaging them in various enjoyable activities and treated them with takeaway gifts.
Camp for Bikaner Army unit: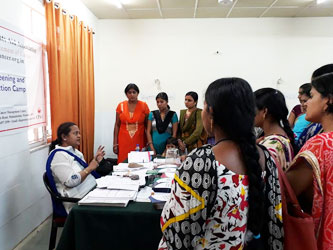 Cancer Awareness & Screening programme was organised for families of Army personnel at Bikaner, Rajasthan. 541 women were screened in two days.
World No Tobacco Day 2017: New Delhi: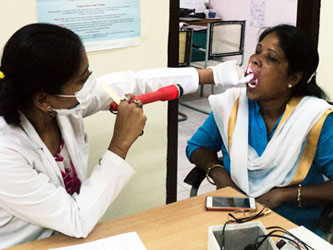 Cancer and Tobacco awareness lectures and camps were held at several locations in Mumbai, Delhi and NCR areas through the month of May
CPAA and Dr Reddy's Prostate Health Awareness campaign: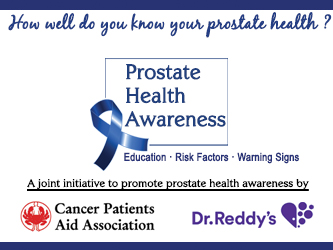 A joint initiative by CPAA and Dr. Reddy's to educate men about prostate health through awareness lectures. Lectures were conducted in Delhi and Pune in the months of May and June by prominent Urologists. Contact us to know more or organise a lecture: prostatehealth@cancer.org.in
Cancer Awareness: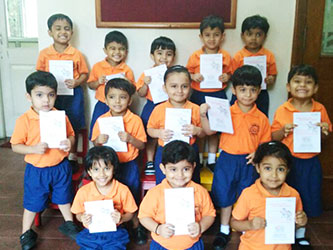 Tiny tots from the Ranina Nursery, Mumbai raised Rs 29,000 for Rose Day under the guidance of their Principal Ms Geeta Saroop.
DELHI
H/1572, Chittaranjan Park, New Delhi - 110 019
Tel: +91 11 26270470 / +91 11 26272298
MUMBAI
King George V Memorial, Dr. E. Moses Road, Mahalaxmi,
Mumbai - 400 011 Tel: +91 22 24924000 / +91 22 24928775
PUNE
8, Uttam Tower, Above Nene Hospital, Nagar Road, Pune - 411 006
Tel: +91 20 32500350 Fax: +91 20 26696636