Music Ustaad Concert in aid of CPAA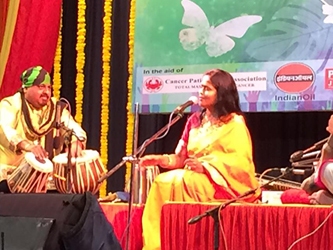 Music Ustaad organised an evening of vocal and instrumental music in aid of CPAA on 10 March.
Tobacco-free Mumbai Police Campaign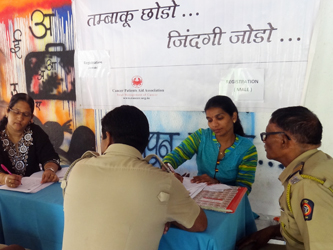 New initiatives by CPAA help Mumbai Police reduce the consumption of tobacco among policemen and make the police force tobacco free. Read Article >>
CPAA salutes Mr. K. V. S. Manian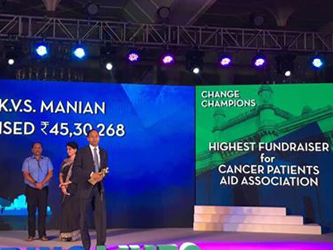 Highest individual fund raiser at the Standard Chartered Mumbai Marathon
Prof. Jeff Dunn from Cancer Council, Queensland at CPAA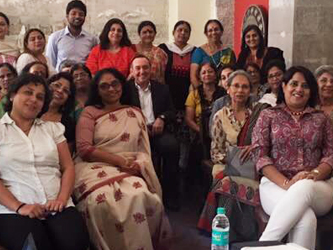 Professor Jeff Dunn from Cancer Council, Queensland spoke to a group of CPAA volunteers in Mumbai about Volunteerism and Survivorship.
Psycho-oncology Volunteer Training Prog. in Bangladesh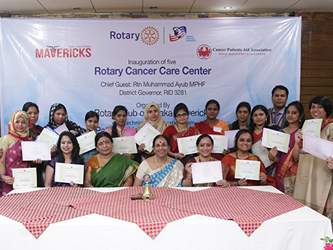 A 3 day Psycho-oncology Volunteer Training Programme for 25 participants of the Mavericks's Rotary Club of Dhaka, Bangladesh was conducted from 22-25 April
CPAA's Dr Shubha Maudgal receives IIT Delhi Alumni Award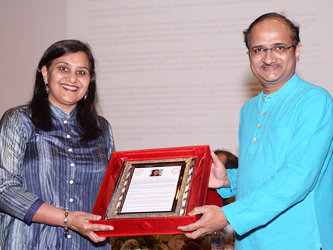 Dr Shubha Maudgal (Executive Director, Special Projects, Cancer Patients Aid Association) was honoured with the IIT Delhi Alumni Award 2017 for Outstanding Contribution to National Development in the field of Cancer Research and Care. This award is in recognition of 19 years of her selfless service and commitment at CPAA.
International Womens' Day at AIIMS, Delhi on 8th March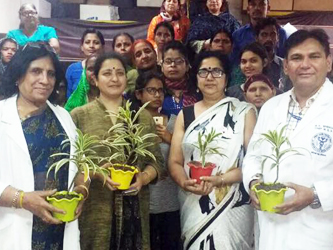 International Womens' Day at Phoenix Mall, Pune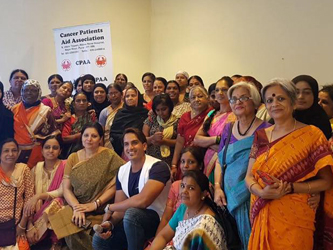 DELHI
H/1572, Chittaranjan Park, New Delhi - 110 019
Tel: +91 11 26270470 / +91 11 26272298
MUMBAI
King George V Memorial, Dr. E. Moses Road, Mahalaxmi,
Mumbai - 400 011 Tel: +91 22 24924000 / +91 22 24928775
PUNE
8, Uttam Tower, Above Nene Hospital, Nagar Road, Pune - 411 006
Tel: +91 20 32500350 Fax: +91 20 26696636