Caring With Style 2017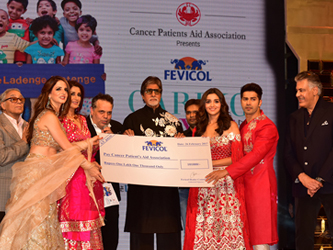 The 12th annual star-studded fashion show Caring with Style, in aid of Cancer Patients Aid Association sponsored by Pidilite and showcasing exclusive collections of Shaina NC and Abu Jani and Sandeep Khosla had icons from the film fraternity, achievers and prominent figures from different walks of life on the ramp. Supercop Mr. Julio Rebeiro and Diana Edulji walked the ramp for Shaina NC and super star Amitabh Bachchan walked the ramp for Abu-Sandeep with Varun Dhawan, Alia Bhatt, Sonali Bendre and Sussanne Khan #CPAAIndia #CaringWithStyle. More >>
Fun Day at Worlds of Wonder Amusement park, Noida on 13 January 2017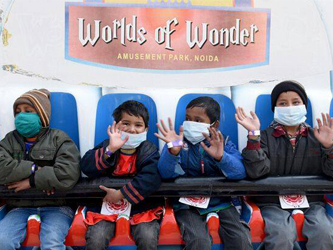 A day full of fun and laughter for children affected by cancer along-with their care-takers. More >>
Patient-Donor meet for Seth Bhojraj Hassomal Charitable Trust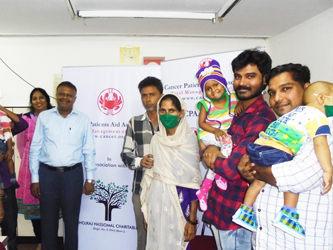 World Cancer Day: New Delhi: Celebrations at AIIMS Hospital Dharamshala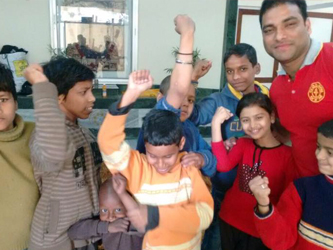 Celebrations at AIIMS Hospital Dharamshala in association with Gold Gym. More >>
Winners in Life 2017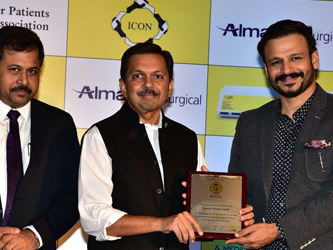 CPAA and DNA presented 2nd edition of 'Winners in Life' supported by P.D.Hinduja Hospital & Medical Research Centre, a one-of-kind initiative in the city, that celebrated this victory over cancer and the brave souls who have faced the greatest challenge in life and lived to inspire others. More >>
CPAA at the Standard Chartered Mumbai Marathon on 15 January 2017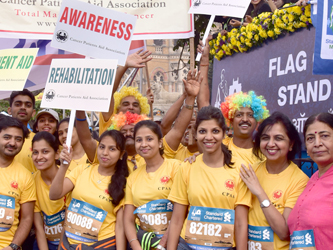 The campaign raised funds for children affected by leukemia in association with Kotak Mahindra Bank, HSBC and JSW IP Holdings Private Limited. While more than 100 individuals participated, along-with actress Tara Sharma, KVS Manian continued to be our highest individual fundraiser.
World Cancer Day : Mumbai : 'My Hair for Cancer' initiative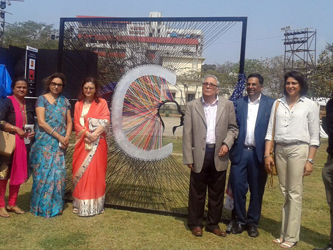 CPAA, Nargis Dutt Foundation, Richfeel & Lakme came together for 'My Hair for Cancer' initiative. More >>
World Cancer Day : New Delhi: Air Force Station, Arjangarh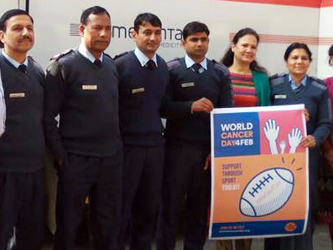 Taking ahead the UICC World Cancer Day theme #WeCanICan, a cancer awareness and screening camp was organised for Air Force personnel and their spouses on 3 and 7 February. More >>
World Cancer Day : Singapore: United World College of South East Asia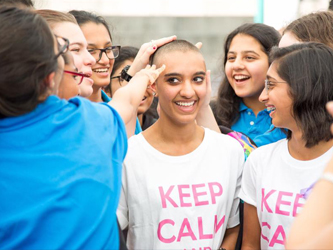 Dozens of brave and generous students and staff of UWCSEA shaved or cut off their hair for cancer awareness and to raise funds for CPAA at the annual Hair for Hope on East Campus. UWCSA's Global Concern student group organised this event. More >>
CPAA participates in Indian Association of Palliative Care's conference in February 2017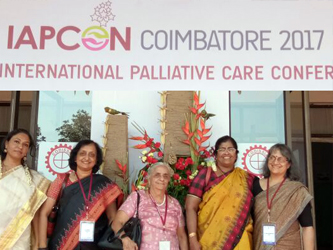 Mallika Narayan and Halima Mallika Narayan gave a presentation on the subject 'Quality of life and perceived social support among cancer caregivers'.
World Cancer Day : Mumbai : Movie Show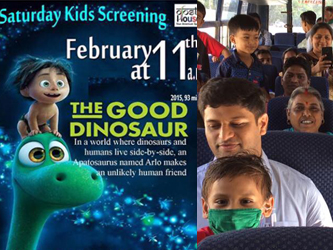 Leukaemia, Thalasemia and Haemophilia patients of KEM Hospital were taken for a film show, 'The Good Dinasour' at the new US consulate at BKC. More >>
World Cancer Day : Pune: Movie Show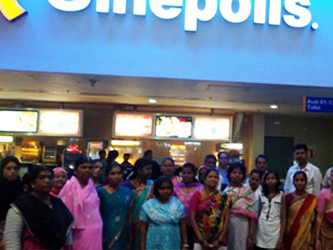 Cinepolis Cinemas invited patients for a special screening of the movie Dangal. More >>
DELHI
H/1572, Chittaranjan Park, New Delhi - 110 019
Tel: +91 11 26270470 / +91 11 26272298
MUMBAI
King George V Memorial, Dr. E. Moses Road, Mahalaxmi,
Mumbai - 400 011 Tel: +91 22 24924000 / +91 22 24928775
PUNE
8, Uttam Tower, Above Nene Hospital, Nagar Road, Pune - 411 006
Tel: +91 20 32500350 Fax: +91 20 26696636